---
Thu 29 Oct, 2015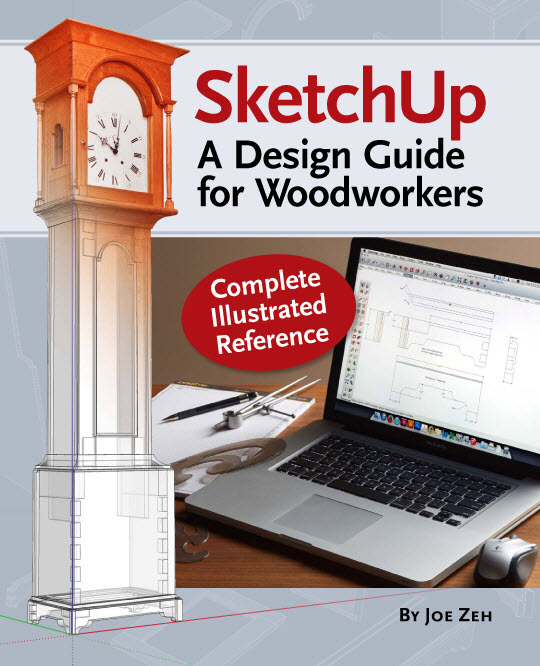 This page is intended to collect feedback on my book – SketchUp: A Design Guide for Woodworkers. Feedback can be any of the following:
Errors in text e.g. incorrect hyperlink, spelling, incorrect internal reference, etc. Anything that needs to be corrected.
Errors in illustrations e.g. image doesn't relate to the subject being discussed, error in a procedure that doesn't work etc.
Incorrect statement e.g. something I said is simply not correct.
You can also leave constructive feedback on any part of the book or suggestions for improvement. I welcome all your comments and suggestions, positive or critical.
I will review all reported errors and feedback. Any reported errors I agree with will be added to the Errata list on my Support Page.
When leaving a comment please do not include any contact information in the body of the comment, since that information will appear publicly. If you need to send me contact information please use my email address jpz@srww.com.
Leave a Reply
109 Responses to "SketchUp: A Design Guide for Woodworkers Feedback"